We introduce you to our residencies: Palazzo Beccaguti Cavriani and Pantelleria Nikà. Here, art and architecture are at home, with personal spaces in dialogue with the surrounding environment. They are places of excellence where to reside and make your daily routine an amazing and never dull experience.
Palazzo Beccaguti Cavriani
Mantova
Residencies of architecture, art to be lived. Seaside or city, relax or adventure: our residencies offer you an out of ordinary experience.
Good taste for modernity, essentiality and hospitality are the key ingredients of our residencies. Mantova brings together the centenary history of Palazzo Beccaguti Cavriani with the taste for contemporary art, creating a place out of time in which you can experience the essence of the city. Pantelleria Nikà is the perfect scenery for a holiday by the sea: a modern house, in perfect harmony with the style of the island, a unique place from where to enjoy the beauty of the Mediterranean Sea to the fullest and with maximum comfort.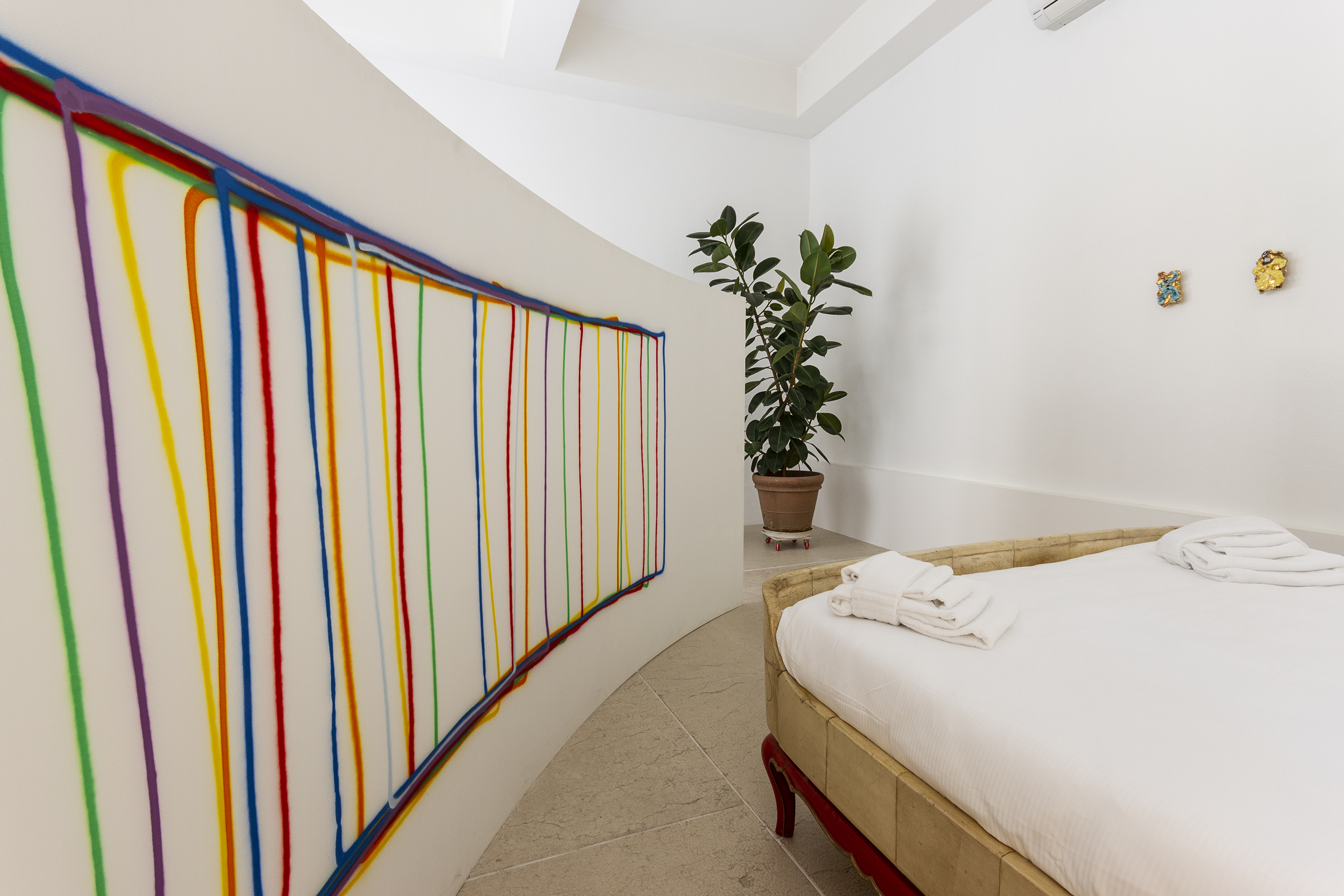 A Museum-house where you are always welcome
Massimo Ghisi is a planner and designer in the architecture studio DISEGNO. Vanna Bernardelli was the owner and mind behind the fashion boutique Bernardelli until 1993. Since 1992 both started working in the contemporary art world, organizing exhibitions and becoming collectors.
They bought Palazzo Beccaguti Cavriani in 2001 and the restoration was made with maniacal attention to the detail. The building is home to the architecture studio, the art gallery and their home, all furnished with the minimum number of pieces possible, so that the artworks become the dominant presence.